Bespoke jewelry design service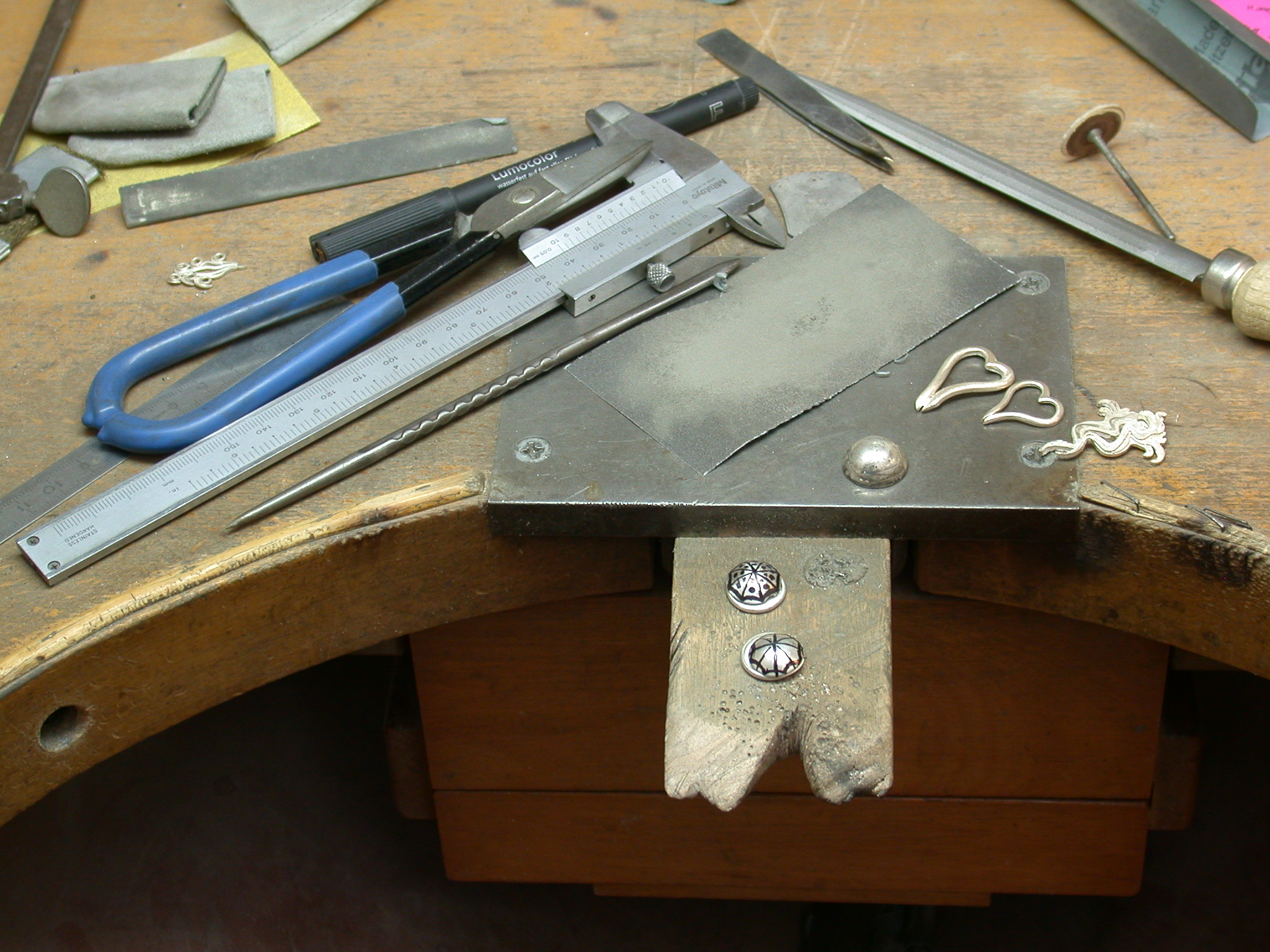 For that important memorable occasion, the moments you want to share, a piece of jewelry will have special meaning and uniqueness. Our design service is collaboration between the client and the craftsman. Commissioning your own exclusive piece of jewelry is an exciting and rewarding experience that need not to be complex or expensive. You can be involved at every stage, bringing to life your very own design, be inspired by pieces that you see in our showroom or by the many books or photos we have and use during our conversations. As well as new jewelry we also work on the re-design of existing or inherited jewelry.
NTHEO will discuss all aspects of the piece, stones, metals, choice, settings, your choice of style, modern or classic, etc. NTHEOwill create some sketches during our conversation to begin to bring your piece of jewelry to life. We have a large collection of gemstones and we can have through our contacts in the diamond world, exquisite diamonds in very affordable prices to help with your choice. Once the design is finalized and the price agreed, we require a 30-50% deposit in cash, or if you may wish with old golden jewelry that you have no use anymore as deposit. You may see your piece, first at a three dimensional state, then in a raw state,  and finally for fitting prior to any stones being set. Once your piece has been set and finished it is ready for you to collect or shipped and enjoy.
Your final visit is always a very special rewarding experience for us, bringing joy and pleasure. Once instructed, on average, a bespoke piece will take between three and four weeks to complete. We might be able to be quicker to meet a special date for which you want to have your jewelry.
Commissions
NTHEO is experienced in many different techniques such as enameling, granulation, wax carving, mokume gané, chasing, setting and many more to create your jewelry.
Repairs
NTHEO can carry out quality repairs, such as ring sizing,new claws, re-rhodium and gold plating, general cleaning and polishing, enamel-repairing, stone replacement, general breakage, solid chain repairs.
Restoration
NTHEO is able to restore damage or worn antique jewelry pieces or advise you on the feasibility of the restoration. It may be beneficial to re-design or remake rather to restore. Restorations are possible if viable and after agreement between parties about the risks when undertaking difficult work. If the jewelry piece is very valuable we might undertake a research and make a file of the piece and decide to keep it in its state as it is.
CAD-CAM 3D Printing Services
We use Rhino 3d computer design system  in order to visualize  and make jewelry that was previous impossible to make or to make pieces more viable. We have also  the possibility to print a  3d-model with our 3D- printer and use the lost wax method to create your unique piece of jewelry. To us though, these are two more tools in our box.
Engraving
We offer the possibility of an hand-engraving service.
Restringing
We offer a stringing service for pearl necklaces and beads. Specially pearls are strung with silk thread which is liable to stretching and fraying and is not always visible. For the beads we offer stringing with nylon thread which is more durable.