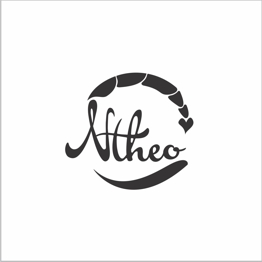 The Ntheo  brand was created in June 1994 by Nikos Theodoridis, Jewelry designer and master craftsman. The Ntheo brand  is an abbreviation of his designer's name and horoscope.  Scorpios represent passion, commitment and are very mysterious.
Nikolaos Theodoridis coming from a background of a family of jewelers, after he completed his studies at the Royal academy of fine Arts in Antwerp, in Belgium, from the department of Jewelry design/goldsmith with honors, he set up a shop-atelier together with his partner Bernadette Van Den Steen, ceramist.
The concept was to create and sell their own designs, and also provide a platform for young designers of other disciplines of the arts to be able to expose in their shop and sell their creations.
In 1996 Nikos launched under the Ntheo brand, his first silver collection,  "enjoy your days more" a colorful collection of bold pendants, rings and earrings with resin. This was a hit in the market.
Under his registered brand name Ntheo,Theodoridis has brought out,  through the years, different jewelry collections as The blood collection, Timeless, Structures, his millennium collection Back to the future,….... etc. These collections are limited editions which are sold through his private showroom and web-shop www.ntheo.net . Renewal and originality for a wider public is the motivation and driving motor of NTheo.
Theodoridis designs and creates also one of a kind jewels made out of gold, silver and platinum. He dresses them up with diamonds, precious and semi-precious stones and pearls. His creations are very modern with a very innovative mood. One characteristic of NTheo is the monumental style of his designs, the smooth forms and the craftsmanship.
Out of his love for color and gems, Theodoridis felt the need to design and realize new cuts for colored gems that he uses in his jewelry designs. This element forms the base for innovative and authentic creations.
The Beers organized The Diamonds-International Awards 2000 and Theodoridis took part. Out of 2.530 jewelers and designers from 42 countries, Theodoridis was selected together with another 186 designers to the final judging. He designed a necklace with a total of 21 carats of diamonds symbol for the 21st century. AWDC gave an exhibition in the diamond museum in Antwerp to honor these five finalists.
From then on till today Ntheo is creating jewelry designs for private or business clients. He masterfully sets diamonds and gems, and collaborates with other designers from other disciplines to create new products with a precious touch. Together with his partner Bernadette Van Den Steen  are creating new ceramic silverware for home interior decorations.
The philosophy of Theodoridis is to create a brand that will be recognized worldwide for his original creations, for challenging and achieving new boundaries in jewelry design in combining traditional  and new technological methods  and finally for his craftsmanship and precision.
All of the jewels are designed and produced in his workshop in Antwerp, in Belgium.
Ntheo tries every day to deliver quality jewels for the individual who is looking to wear something different then an ordinary jewel.